Choose Midland Orthodontics for Quality Retainers in Poway, CA
Enjoy the Journey to a Beautiful Smile
Our friendly and experienced team provides exceptional orthodontic care…every step of the way.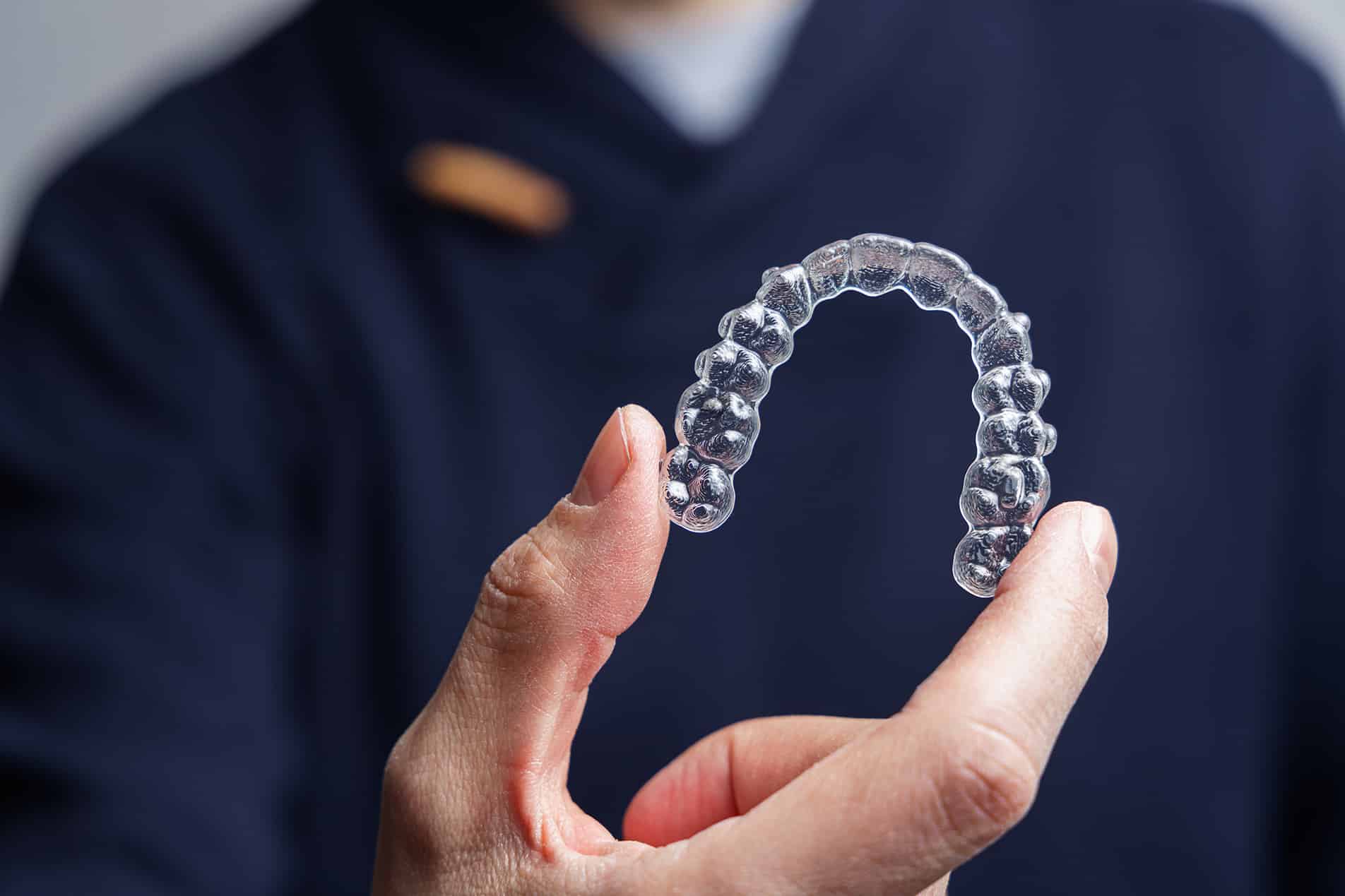 Retainers in Poway, CA 
Choosing the right retainer for you and wearing it according to the guidelines you are given are important steps to ensure it will do its job. Here is an overview of what retainers are, why they are important, and helpful tips for getting the most out of yours!
What Are Retainers? 
Getting your braces off or using your last Invisalign tray is exciting, but it is not the end of straightening your teeth. Retainers are small tools worn or attached to your teeth to keep them in place and prevent them from migrating to where they started over time. They are customized to perfectly fit your teeth and keep them in the exact position you want them to be in. 
How Long Do You Have to Wear a Retainer? 
You will be able to reduce the use of your retainer over time gradually, but your teeth will always want to move back to their old positions throughout your life. This is why retainers are for life. Initially, after having braces removed or Invisalign finished, most people should wear their retainers at all times for approximately 3-6 months, except while eating or brushing their teeth. After this initial period, patients will normally be able to switch to only wearing their retainer at night. You will likely be able to further reduce your wear to a few nights per week after several years. 
What Types of Retainers Are Offered at Midland Orthodontics? 
We will discuss your lifestyle and preferences before your braces come off to determine which type of retainer fits you best. We offer three main options: 
Hawley retainers are made from a sturdy, often colorful material and hooked to your teeth with wires 

Clear or "Essix" retainers are made from a clear material that completely covers your teeth and is nearly invisible (much like Invisalign trays).

Permanent retainers

, which are attached to the back of your teeth (usually only used on your bottom teeth) 
How Do You Care for a Retainer? 
Caring for your retainer properly is an important step in making it last as long as possible. You should clean a removable retainer with dish soap and warm water at least once daily, preferably when you brush your teeth. Depending on the type of retainer you have, you may also be able to clean it with an effervescent solution designed specifically for cleaning retainers. Other important things to keep in mind when caring for your retainer include the following: 
Taking it out while eating or chewing gum 

Keeping it away from pets to prevent damage to your retainer or injuries to your pet 

Avoiding wrapping it in napkins to prevent it from being accidentally thrown away 

Avoiding leaving it anywhere hot, such as in a car or near a hair dryer

 

Making sure it is in its case when you are not wearing it
How Long Do Retainers Last? 
Because you will need to wear a retainer at least part-time throughout your life, it will need to be replaced from time to time. Retainers can break or no longer fit properly, and even those well cared for will eventually wear out. Most removable retainers last between three and ten years, and each new one will generally cost around $300-$500. 
Why Should Someone Choose Midland Orthodontics? 
Our friendly and caring team prioritizes wearing your retainer as simply as possible. You've finished the hard part, and working with us ensures that you will continue to have the support you need when you need it as you start to need less frequent orthodontic appointments. We offer several retainer options to choose from, and most are available the same day, which makes getting your first retainer and swapping it for a new one when you need it convenient for you. 
Choose Midland Orthodontics to Retain Your New Smile 
At Midland Orthodontics, we want to help you ensure the time and money you invested in your new smile do not go to waste! Contact us today to learn more about why we are a top choice among residents of the Poway, CA area that are ready to choose a retainer to help them keep their teeth straight.